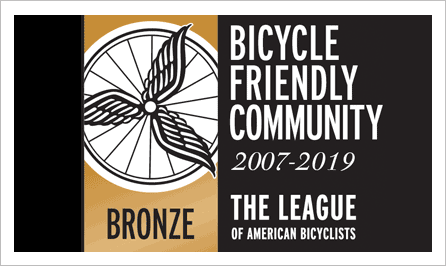 The City of Santa Clarita is dedicated to creating an environment that promotes safe and fun bicycling experiences. Whether you are commuting to work or school, taking a weekend bike ride with friends and family, or conquering challenging mountain terrains, there are miles of bicycle lanes, paseos, off-street trails, and multi-use trails to meet your needs!
The bike network in Santa Clarita is now over 115 miles!
30 miles of on-street bike lanes/routes
38 miles of paved bike paths
47 miles of natural paths great for walking
So what are you waiting for? Use Bike Santa Clarita to plan your next ride. We'll see you on the trail!
What's New
Stay Connected
Bike Trail Map
#BikeSantaClarita