Preventing Bicycle Thefts
With the weather cooling down ever so slightly, and school about to start, it's a great time to enjoy our bike trails and paseos one last time before summer ends. Here are some tips to help you protect yourselves from bicycle thefts:
1. Always lock your bike to a fixed object using a good quality lock whenever you leave your bike unattended, even if you are only going to be away from your bike for a short amount of time.
When transporting your bike in an open bed truck or on an auto bike rack, secure your bike to the bed or rack with a good quality lock. (It only takes a second for someone to remove your bike should you be stuck in traffic or at a red light.)
When storing your bike, try to store it in your garage or indoors and out of view. If this is not an option for you, be sure your bike is secured with a good quality lock to a fixed object.
Register your bike with the National Bike Registry. Having your bike registered can greatly help law enforcement identify your bike should it be stolen.
---
Respect is a Two Way Street
BE AWARE! STAY ALIVE!
Last year, Santa Clarita saw 99 traffic collisions involving bicyclists and pedestrians—that's almost two per week every week!
---
Trail Safety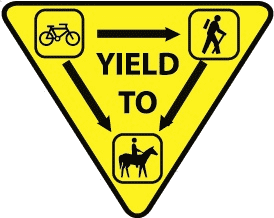 Wear an approved bicycle helmet every time you ride. If you're under age 18, it's the law.
When using trails after dark, wear reflective clothing, and use a light and reflectors.
Keep your bicycle in good condition. Check brakes, tires, and handle bars every time you ride.
Ride defensively, be alert, and watch for traffic and other trail users.
Make sure your bicycle is not too big or small. You should be able to straddle your bicycle comfortably, with both feet touching flat on the ground.
Ride single-file and only one person on a bicycle.
Ride on the right side of the trail, follow lane markings, and use hand signals for turning, slowing, or stopping.
---
Suggested Routes to School
View maps of suggested routes to schools within each district:
---
City Bicycle Laws
Bicyclists and Motorists!
A new law is going into effect (9/16/14) – AB1371 – the Three Feet for Safety Act.  The bill requires motorists to give at least three feet clearance to bicyclists when passing from behind.  The law also requires drivers to slow to a speed that is reasonable and prudent and pass when the cyclists will not be endangered when traffic or roadway conditions prevent giving three feet when passing.
For your safety and the safety of others, it is important to become familiar with the city's bicycle laws. For example, did you know that it is the law for bicyclists to wear a helmet if they are under the age of 18?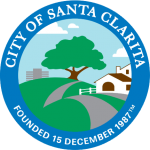 City of Santa Clarita Municipal Code – bike related sections:
---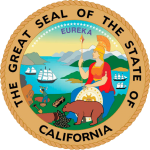 State Laws
California Bicycle Laws & Safety
Latest California Biking Legislation